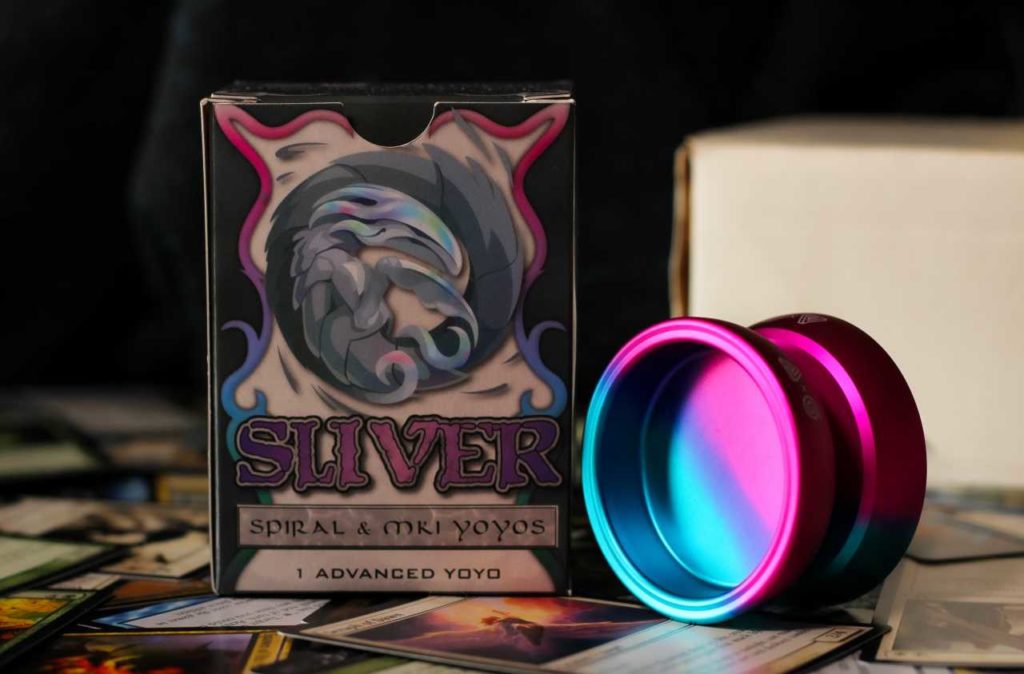 In the world of yoyo companies, new alliances and collaborations appear as if overnight, but the real work happens over months and sometimes years beforehand. This yoyo is the product of such a collaboration, between @throwspiral and @mk1yoyos.
The "Sliver" was created out of the need to make a better performance slimline that challenges the player without limiting them. We carefully chose which aesthetics to bring in to the design, including an expansive flat cup and the signature Spiral rim groove in the face, and a faceted inverse round shape in the profile to reduce string drag. The slim form factor makes the Sliver an exceptional daily companion.
Sliver creature art by Sheyenne Smith. Box layout and design by Evelyn "Vote Checkbox".
Diameter: 54mm
Width: 34mm
Weight: 63g
Axle: 8mm m4
Material: 6061 Al
Bearing: Size C
Pads: 19mm
January 21st, 2022