National Yoyo Master and very nice person Nathan Crissey was already a fan of Mk1 yoyos when I asked him if he wanted to join. I knew that, of course, having asked him if he was a fan of Mk1 yoyos beforehand. This was a natural result of our online friendship, such as things are.
He's most well-known in the yoyo community for his work in contest organizing and contest judging, though at times he was also sponsored by YoyoJam and Werrd. It's said that he was the first person to create a magic knot on a yoyo string, though the only thing for certain is that he was the first person to do it on film.
Nathan lives just outside of Houston with his wife, 2 kids, a dog, and enjoys trivia, barbecuing, weightlifting, sports, and keyboard building.
One of Nathan's other hobbies is trying to trick me into designing a titanium yoyo. I haven't relented, yet. He does know his way around CAD software, and may end up taking the design into his own hands.
On the Mk1 team, Nathan plans on winning the Over 40 World Championship one day. You'll find him online bearing an avatar of "The Count" from Sesame Street.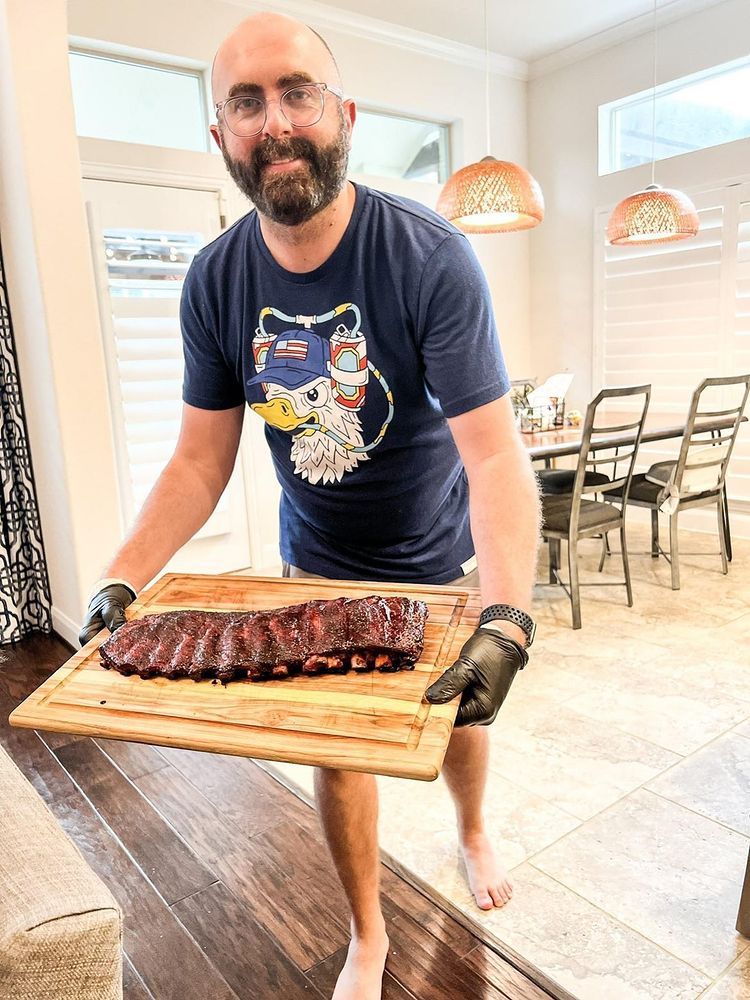 ---
Nathan competed recently in Scales Open v6 using the Mk1 x Spiral Sliver.