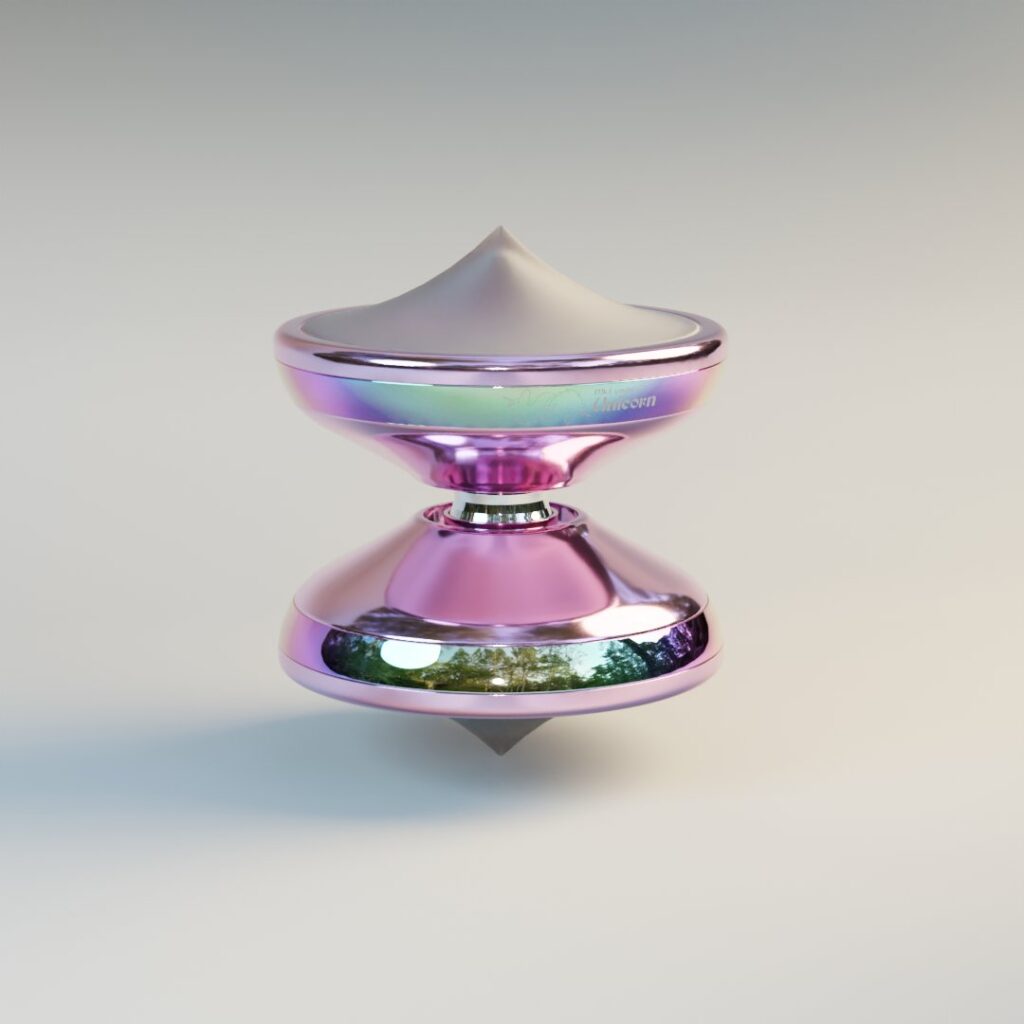 I've wanted to make a yoyo like this for years, now. A much earlier version had a shape more curved inward, with full outer weight rings. My design sensibilities (and skill) have improved in the meantime, and with the additional experience from working on the Gemstones, I felt compelled to finish this up and order prototypes.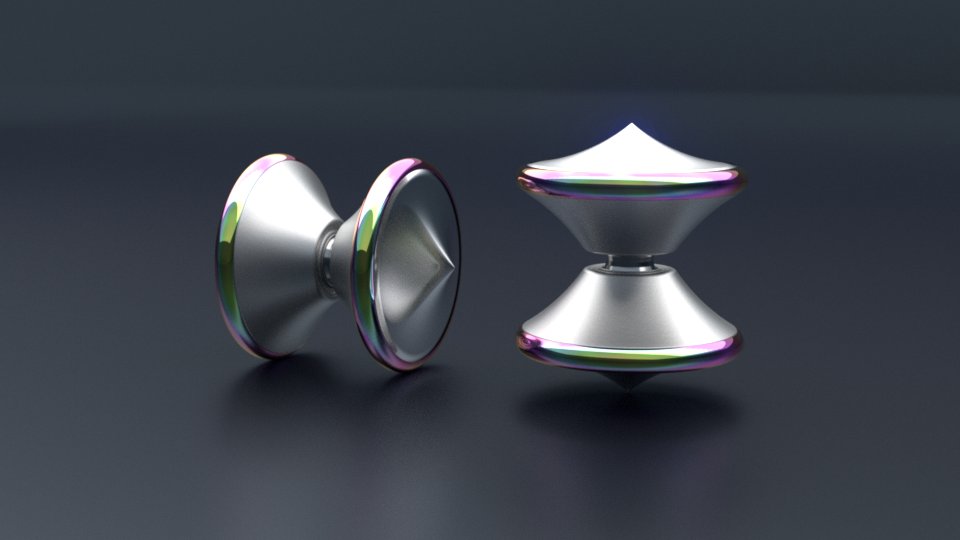 It's not often that I'm left grinning when testing a new yoyo. Being able to palm-spin something this cleanly was a magical thing for me.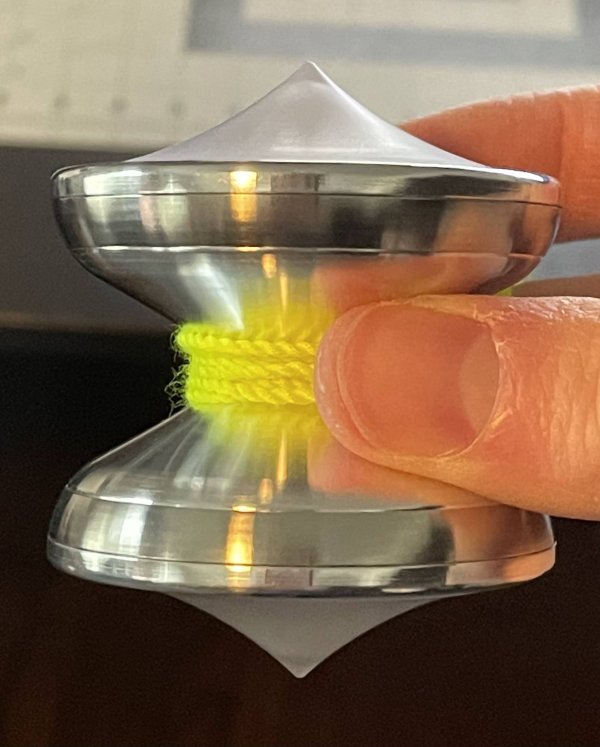 The Mk1 Yoyos Unicorn has removable caps. I am having a couple styles made, and they're cross-compatible with most Duncan-sized (48mm) yoyo caps. The best way to remove most of them is with air pressure – even a small hand pump with a needle tip (taped to form a seal) should work.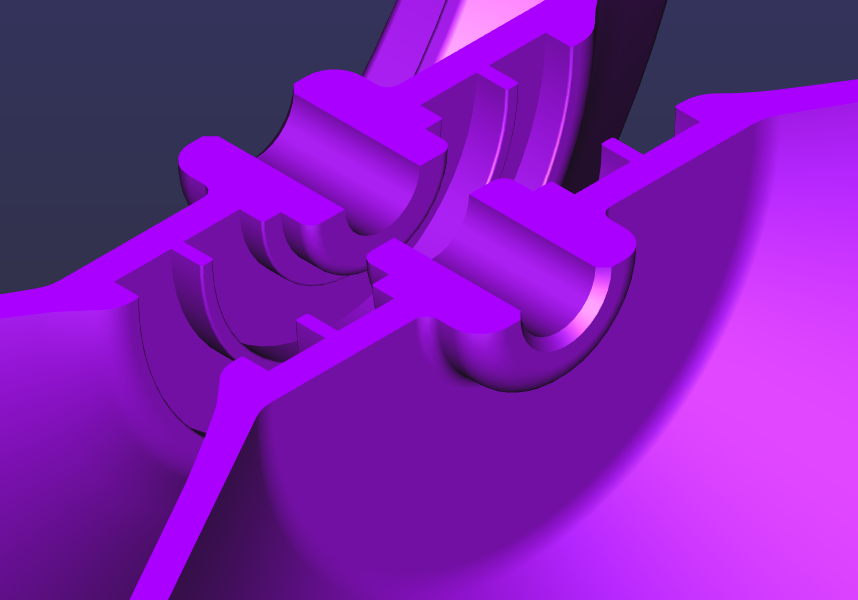 The Unicorn's base yoyo body is a light-weight 56 grams, with profile-set steel rings and a 12mm axle. It's efficient – almost stark, in the cup – and helps lay the groundwork for what sort of things you can add to it without making the yoyo unwieldly. The heaviest caps bring it to around 68 grams, and increase the width from the narrow-ish 42mm all the way to 80mm. The more modest spin caps (unicorn horns?) bring it to 66mm from tip to tip.
Colorways and other caps to come.
We're expecting the Mk1 yoyos Unicorn to release in May or June of 2023.